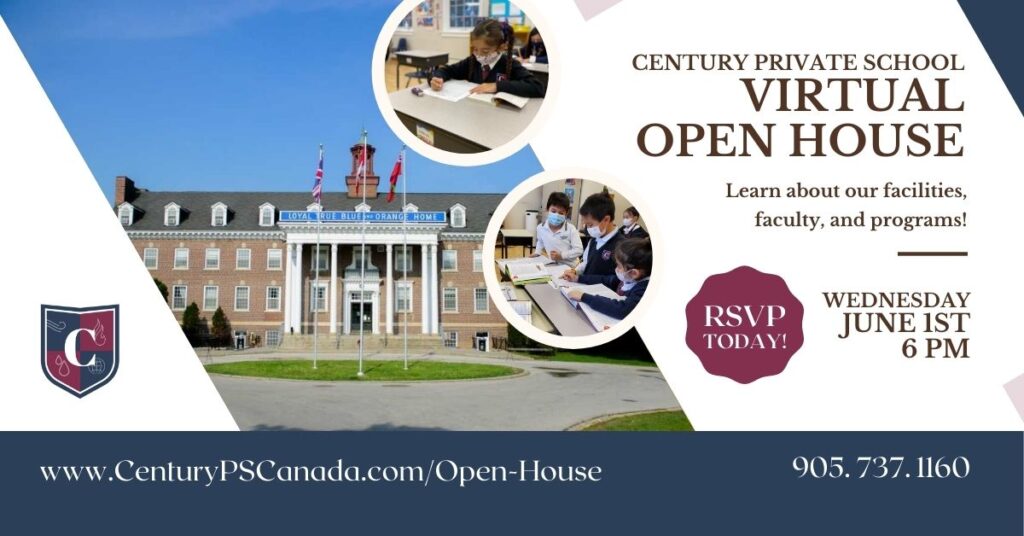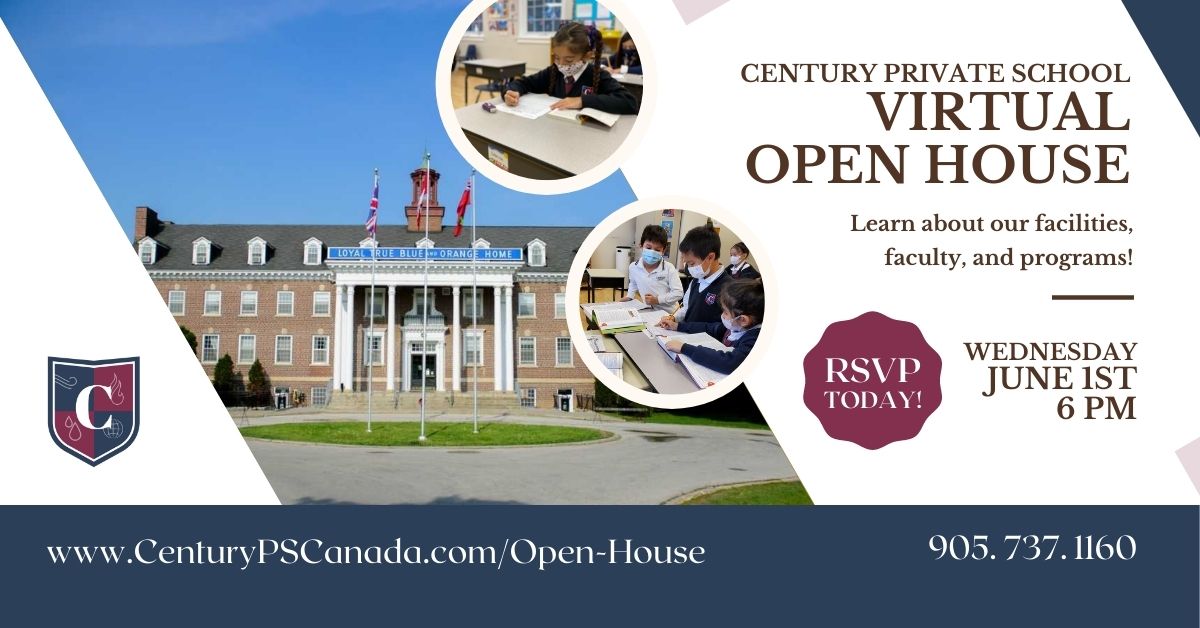 We are excited to host our Virtual Open House on Wednesday, June 1st at 6:00pm.
This is a great opportunity for you to get familiar with our programs, teachers, and campus, and have all of your questions answered by our educators.
To attend, please RSVP here – https://www.centurypscanada.com/open-house/
IB Candidate Century Private School is one of the top-ranking private schools in Richmond Hill, Ontario. We offer a safe, pleasant, and nurturing environment for students from Montessori preschool to high school.
We look forward to hosting you!
Century Private School
www.CenturyPSCanada.com/contact/
905.737.1160